The Samlerhuset Group has won an international Business award, the Bronze Stevie® Award, for the Waterloo 200 campaign.
The Samlerhuset subsidiary in the UK was named the winner of the Bronze Stevie® in the category PR Campaign of the Year – Events & Observances.
In response to the Waterloo 200 Campaign entry, the judges commented,
«Bravo! Very impressive results were derived from a very thought through and comprehensive campaign.»
The International Business Awards (SM), The Stevie® Awards, have been called the world's premier business awards program and this year the IBA received more than 3 800 entries from more than 60 nations and territories. The winners were determined by more than 200 executives worldwide who participated in the judging process.
"This year's IBA judges were treated to many remarkable and inspiring stories of achievement around the world," said Michael Gallagher, president and founder of the Stevie Awards. "We look forward to sharing many of these stories with people around the world over the coming months, with the hope that they will inspire and instruct the next generation of business achievers."
The Waterloo campaign consisted of four significant steps:
November, 2014. The production of the Pistrucci-medal for the first time. The medal was presented to the Ambassadors representing the allied forces at a VIP-event at Apsley house, the Duke of Wellington´s London home at Hyde Park Corner.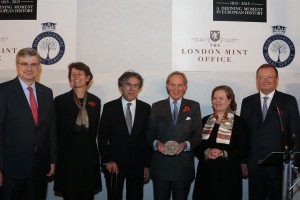 January, 2015. 500,000 free Waterloo Campaign Medal replicas were offered to the UK public.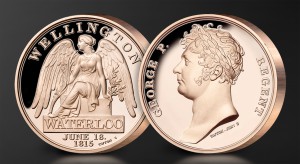 June, 2015. Samlerhuset installed a Waterloo Memorial at Waterloo Station in London. Ambassadors, historians, journalists and the Duke of Wellington were all present during the unveiling.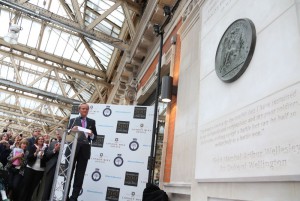 December, 2015. A cheque of 200,000 pounds was presented to the charity Waterloo 200 in front of the new Waterloo Memorial.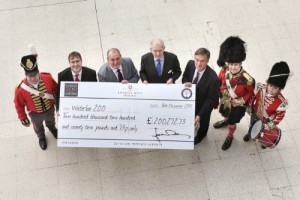 The campaign was successful thanks to a tremendous team effort by people from design, marketing, sales, customer service and PR, not only in the UK, but across many of the markets in which Samlerhuset operates.
Susan Perolls from the UK PR-agency Loudmouth PR says,
"The campaign achieved 240 pieces of coverage including news stories on BBC News, ITV News, Sky, London Live and the BBC Politics Show. Photos of the re-enactors at the Waterloo Memorial event featured prominently in national press."
James Deeny, CEO at Samlerhuset Western Europe, says,
"The campaign gave a significant boost to the business, not only in heightened awareness and credibility, but also translating into many new and satisfied customers.»
This is the second time that Samlerhuset wins an international PR-award. The first time was in 2012 for the 1933 Double Eagle tour.